WEBINAR: 5 Reasons to Outsource Detection & Response Operations
With many organisations now having an extensive remote workforce, new technologies in use, and digital transformation under way across the board, it is undeniable that security plays an important role in enabling businesses operate smoothly. However many lack the infrastructure and the technology know-how, thus putting a strain on the internal resources trying to protect their critical business assets from hackers' attacks. With nearly 33% of attacks taking more than a month and up to a year to discover, according to the Verizon Data Breach Investigations Report, is your company ready to address the raising need for 24/7 cybersecurity detection & response operations?
Join us for this lively panel discussion where we will discuss the 5 reasons why some organisations should consider outsourcing their threat detection and response operations.
DATE : 21st Apr 2021 (Wed)
TIME: 3PM (SGT)
DURATION : 1 Hour
PANEL DISCUSSION :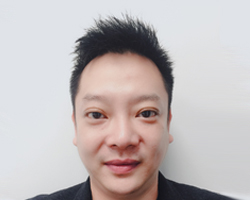 Robin Ng
Partner, Operations
Insightz Technology Pte Ltd
With 15 years of experiences in Cybersecurity and Risk Management, Robin has accumulated vast experience and expertise in helping companies to identify risk and enhance security posture. Robin helped corporate implement sustainable framework to protect the confidentiality, integrity and availability of information that holds value for any organization. He is also a privacy advocator and Certified Information Privacy Manager.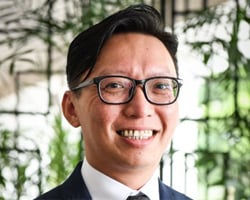 Gary Ooi
Head, Information Technology
Award winning hospitality Industry Leader
Gary Ooi is the head of information technology in the hospitality Industry. He oversees all aspect of information technology strategy, developing and implementing the policies and goals for the company. His solid foundation is built upon 2 decades of leadership experience in hospitality information technology environment include operations, infrastructure, applications, cyber security and project implementation across various countries in Asia Pacific region.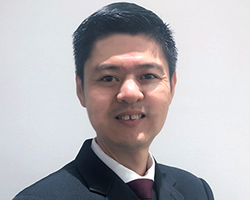 Lawrence Chua
Head, Managed Services
Ricoh (Singapore) Pte Ltd
Lawrence is the Head of the Managed Services at Ricoh Singapore. He is in-charge of growing the strategic business of IT Services and Ricoh Communication products in the Singapore market. With more than 23 years in the digital technology arena covering infrastructure, security and managed services. He is part of the digital transformation lead in Ricoh Singapore, instrumental in transforming and establish partnerships with leading solutions partners. Lawrence had been involved in various advisory roles in various vertical markets. He is also a member of SGTech, Co-Op Exco member with the Singapore Enterprise Chapter.