Are you getting benefits from your Digitisation Project?
Get the digitisation ROI you deserve.
In meeting the needs of a hybrid workplace, digital experiences hinge on doing things automatically and at scale. In today's business environment, the digital transformation imperative is: to embrace automation today or go out of business tomorrow. In other words, automation is critical to success in the modern world, and those who don't take advantage of it will quickly find themselves struggling to keep up.
Businesses can consistently handle large quantities of information by streamlining workflows and processes through automation. This improves operational efficiency and eliminates the time spent handling tedious, time-consuming manual work.
After digitalising your workflow processes and turning cabinets of company hardcopy documents into a secure, version controlled and OCR-searchable library, you can enjoy savings such as $9,000 per minute or cutting down hours a day doing manual, paper-based tasks.
Plus, you get to learn from a successful case study on how Ricoh helped transform the HR workflow of a billion-dollar real estate investments leader. Learn how Ricoh's solutions and services allow seamless workflow and obtain significant business outcomes.
Details:
Date and Time: 28 April 2023, Friday, 11.30-2.30pm
Venue: Ricoh Hall, 20W Pasir Panjang Road, #04-28 Mapletree Business City, Singapore 117439
Agenda:
11.30am to 12.00pm: Registration
12.00pm to 12.45pm: Speaker and Demo
12.45pm to 1.00 pm: LinkedIn Tips and Tricks
1.00 pm to 1.30 pm: Live Office Tour
1.30 pm to 2.30pm: Lunch
Speaker: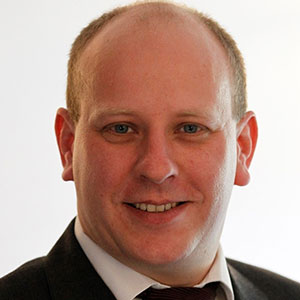 David Wenzel, Director of Sales Asia Pacific, DocuWare Group
Spanning more than 20 years in the DMS industry & 9 years with DocuWare, David has worked in Netherlands, Greece, Spain, France, Austria, Switzerland, UK, Norway & Denmark. David provides remarkable insights & experience both in direct & major accounts as well as indirect sales.
See you on 28 April 2023, Friday as we show you how Ricoh optimises your content, improves collaboration, and modernises your business processes to enable your employees to work better and faster and deliver more in the era of hybrid work. Here at Ricoh Singapore, we provide the technology, expertise, and support to streamline processes across your organisation—so you can focus on your core business and uncover hidden opportunities.
Stay tuned, connect with us.