Event: Jumpstart to an Agile Workplace
Say hello to an Experience Journey!
Human-centric work design featuring flexible work experiences, intentional collaboration opportunities, and empathetic management—can increase employee performance by as much as 54%.— Gartner

Shifting to intentional human-centric design is what drives productivity & engagement.

In this event, we bring together all solutions to empower your employee with extreme flexibility that boosts productivity. We help you to:
Deep dive into your teamwork trends to drive productivity
Check in on the utilisation of your workplace to manage your space better effectively
PLUS learn how to cut operational costs, increase accuracy and productivity, and cut down up to 90% of your time at work so you can redirect your energy and resources to urgent and important tasks.

Get the inside scoop from some of the most successful solutions professionals as they explain how they are refining their strategies, architecting their programs and reaffirming our relationships to provide tailor-made solutions for our customers in hybrid working environments.
Date:
9 November 2022
Time:
1.30 pm – 5pm
Venue:
Suntec Convention & Exhibition Centre Room 334 - 335
Oh wait, did I mention there is a treasure hunt with attractive giveaways & lucky draw prizes to be won? Hurry! Seats are limited. Join us today.

Light refreshments will be served after the panel discussion.
Event Highlights
Future trends of an agile workplace

Success case studies

Get to talk to a market expert

Learn how to humanise automation
Agenda
1.00pm: Registration & Announcement of event (key highlights)
1.30 pm: Keynote address by Ricoh
2.00 pm: Fireside Chat on Human-centric Work Re-imagine (featuring a local consulting firm with global footprints used case study)
2.20 pm: Panel discussions
a. 2.20 pm: Workflow made Easy (featuring a global real estate development, investment, capital, and property management company video used case study)
b. 2.40 pm: Connect & Collaborate Human-centric Work Re-imagine
c. 3.00 pm: Humanising AI for better Process Automation
d. 3.20 pm: Q&A
3.30 pm – 5pm: Tea break & Booth Exploration & Treasure Hunt
Panel Discussion: Workflow made Easy
2.10 pm: DocuWare & HelloSign: Workflow Made Easy
According to Ponemon Institute/IDC 2019,
21% of files are not protected
Downtime costs businesses $9,000 per minute
Over half of all security breaches lead to data loss
Learn how you can capture documents, effortlessly archive and retrieve digital documents & automate workflow (digitally route for approval & post-back).
In this presentation, we will share how you can get back audit readiness, complete security, and compliance adherence in your workflow.
Presenter:
David Wenzel, Director of Sales Asia Pacific, DocuWare Group
May Dee Bautista, Enterprise Business & partner Sales Manager, HelloSign
Winston Ong, Team Lead, Application Specialist, Ricoh Singapore
Panel Discussion: Connect & Collaborate Human-centric Work Re-imagine
2.30 pm: Jabra & Smarten Spaces: Connect & Collaborate Human-centric Work Re-imagine
One hallmark of the hybrid work model is flexibility—and finding the balance or right blend of in-office and work-from-home or remote work for your employees means having the right solutions to ensure a seamless transition.
So, what kind of supporting products & services are needed for an agile workforce? Are you creating an excellent employee experience that attracts & retains talents?
In this presentation, we will share how you can deliver a user experience that enables effortless connectivity and collaboration across teams, workspaces, and locations & giving your people the best digital experience. The result? Empowering your people to work seamlessly and more effectively in a safe and secure environment.
Presenter:
Patrick Khor, Head of Sales - SG &MY, Jabra
Norman Suon, Sales Director, Smarten Space
Alvyn Lim, Head of SME & Enterprise Business, Ricoh Singapore

Panel Discussion: Humanising AI for better Process Automation
2.50 pm: Outsystems: Humanising AI for better Process Automation
Today, many companies assume that intelligent automation will provide better results. But without an intelligent approach, they will likely fall short of their expectations again.
Do not think of intelligent automation as replacing people. Think of it as enhancing the value your employees deliver to your organisation.
So, what approach should business leaders take? What are the uniquely human strengths that should be considered when combined with intelligent tools, e.g. Artificial Intelligence & robotic process automation (RPA), to deliver superior organisational outcomes?
In this presentation, we will share what an essential enabler of intelligent automation (IA) is.
Presenter:
Leonard Tan, Regional Sales Director - SG/GCR, Outsystems
Adrian Lim, Head, Digital Workplace Service Division, Ricoh Singapore
Speakers Profile
2.10 pm: DocuWare & HelloSign: Workflow Made Easy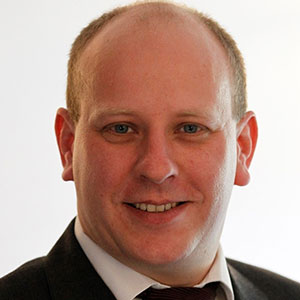 David Wenzel, Director of Sales
Asia Pacific, DocuWare Group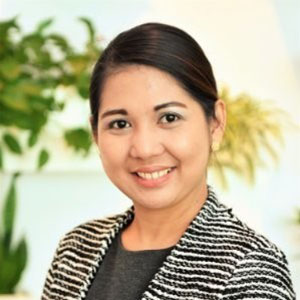 May Dee Bautista, Enterprise Business
& partner Sales Manager, HelloSign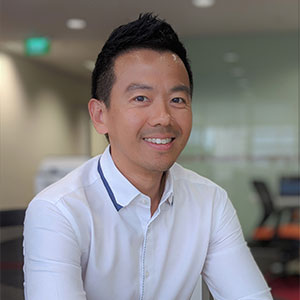 Winston Ong, Team Lead, Application
Specialist, Ricoh Singapore
2.30 pm: Jabra & Smarten Spaces: Connect & Collaborate Human-centric Work Re-imagine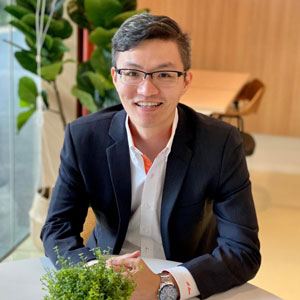 Norman Suon, Sales Director,
Smarten Space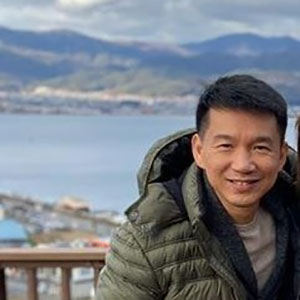 Patrick Khor,  Head of Sales - SG &MY,
Jabra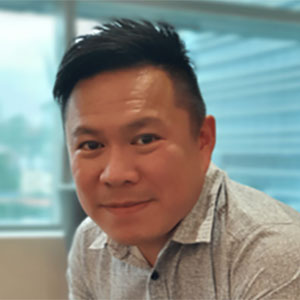 Alvyn Lim, Head of SME & Enterprise
Business, Ricoh Singapore
2.50 pm: Outsystems: Humanising AI for better Process Automation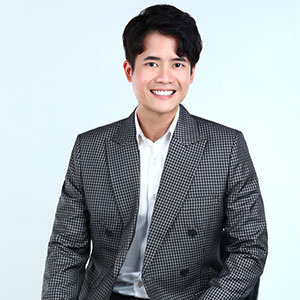 Leonard Tan, Regional Sales
Director-SG/GCR, Outsystems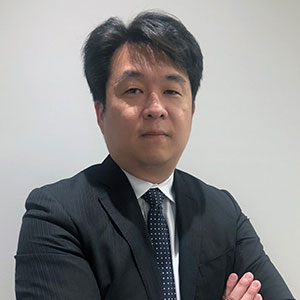 Adrian Lim, Head, Digital Workplace
Service Division, Ricoh Singapore