Event: Unlocking The Cloud
Modernise your Workplace to empower teams to perform anywhere, anytime.
The cloud enhances performance in key business areas. It helps to improve resilience, foster online collaboration, and deepen customer engagement in a virtual world. Companies with a "cloud-first" strategy can reach new heights, creating new revenue streams and responding precisely to customer needs.
Ricoh combines a robust ensemble of IT solutions to enhance your business performance. We provide a comprehensive, global IT infrastructure while delivering local expertise and support. With our extensive technical knowledge and solutions, you don't need to hire additional internal resources to keep pace with your changing needs. With our help, you can focus on what matters most—confidently conducting your business, no matter where your team works.
Details:
Date and Time: 13 July 2023, Thursday, 4pm – 6pm
Venue: Ricoh Hall, 20W Pasir Panjang Road, #04-28 Mapletree Business City, Singapore 117439
Agenda:
3.30 pm to 4.00 pm:
Registration
4.00 pm to 4.15 pm:
Introduction
4.15 pm to 5.15 pm:
Ask the Expert: Demystifying Cloud
5.15 pm to 5.20 pm:
Q&A
5.20 pm to 6.00 pm:
Networking & Live Office Tour
Connect with us
Speakers:
Jameson Neo, Ricoh Singapore, Lead Consultant, Digital Workplace Services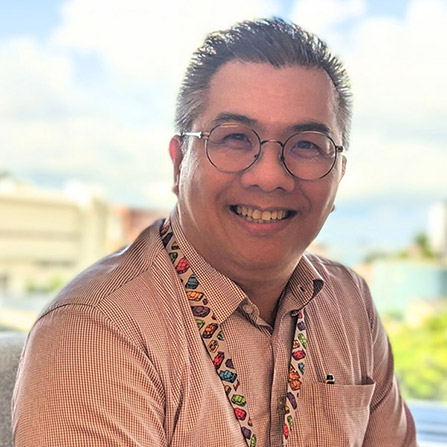 Specialised in business environments, Jameson Neo provides in-depth knowledge in enhancing workspaces to support a new era of hybrid working.
With over 20 years of industry experience under his belt, Neo offers a holistic approach to designing, integrating and supporting a digital workplace that nurtures employee engagement, while maximising their productivity with technology.
As a Lead Consultant in Digital Workplace Services, he supports the Sales Team by analysing and understanding customers' digital services requirements. He brings to the table a high level of technical insights and delivers the right workplace solutions to meet the needs of the clients.
Felix Lam, Cisco Meraki, Head of Sales Engineering (APAC)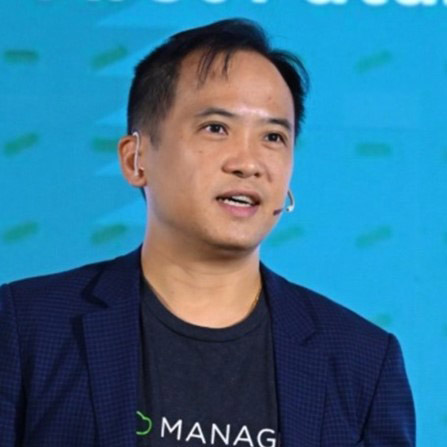 Felix is a highly experienced sales and presales management professional who has spent over 22 years working in both Singapore and Canada. Throughout his career, he has held key positions with multinational companies such as Cisco Meraki, Cisco AppDynamics, Riverbed Technologies, and Bell Canada.
Currently serving as the Head of Sales Engineering (APAC) at Cisco Meraki, Felix is passionate about leveraging Meraki's cloud-based networking platform and APIs to help customers drive top-line growth, improve bottom-line performance, and achieve greater sustainability.
Felix earned his Bachelor of Applied Science degree in Electrical and Electronic Engineering with Management Science from the University of Waterloo, Canada. He currently resides in Singapore with his wife and three children, and enjoys playing guitar, singing, tennis, football, table tennis, and cello in his free time.