Ricoh Singapore awarded best project in environmental challenge for school
SINGAPORE, 4 November 2017 - Ricoh Singapore Pte Ltd, together with Anglican High School had received the Best Project Award in the Open Category for the Environmental Challenge for School (ECS) organized by the National Environmental Agency (NEA). The ECS is a national-level competition where Schools partner organisations from any of the 3P (People, Public and Private) sectors, such as non-governmental organisation (NGOs), grassroots organisations (GROs) or corporate companies to co-create solutions to solve local environmental challenges.
The award was presented on 4 November 2017 during the Clean and Green Singapore 2017 Launch Ceremony and Carnival.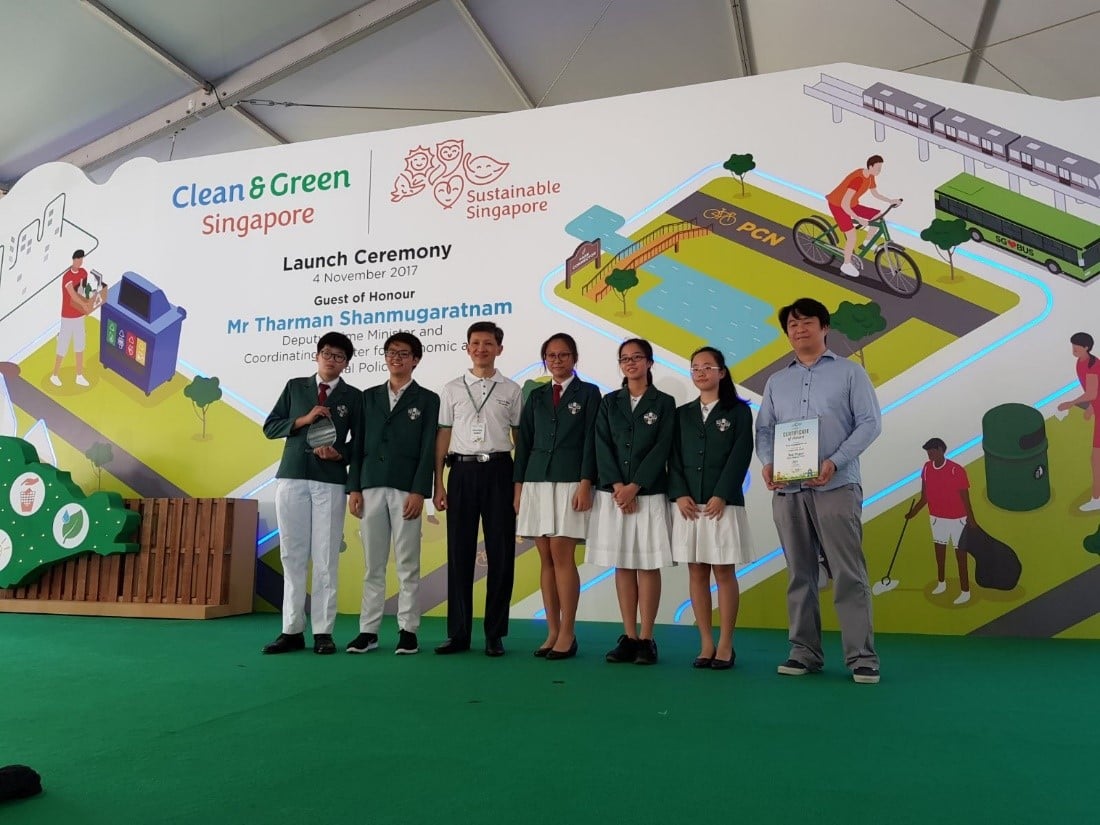 The partnership between Ricoh Singapore and Anglican High School started in April 2017. Students from Anglican High expressed their interest and passion to reduce food wastage in Singapore. Some of the main concerns were canned food that were purchased and left forgotten in kitchen cabinets.
One solution to the issue was the creation of the "Foodie Hero" phone application. The application include features of tracking canned food inventory at home. It reminds the user when the canned food is near expiry.
This phone application also encourage users to make donation to the Food Bank.
"Foodie Hero" was a creation to minimize wastages.
Anglican High will be mending booth in various Clean and Green Carnival held around Singapore.
For more information about the Clean and Green, Environmental Challenge for Schools: https://www.cgs.sg/events