Ricoh to exhibit its lithium-ion secondary cells manufacturing technology using inkjet technology at Int'l Rechargeable Battery Expo
Proposal for mass production manufacturing process
TOKYO, February 24, 2021 – Ricoh Company, Ltd. will exhibit its inkjet printing technology for manufacturing lithium-ion secondary cells at BATTERY JAPAN 2021, 12th International Rechargeable Battery Expo, to be held from March 3 to 5, 2021.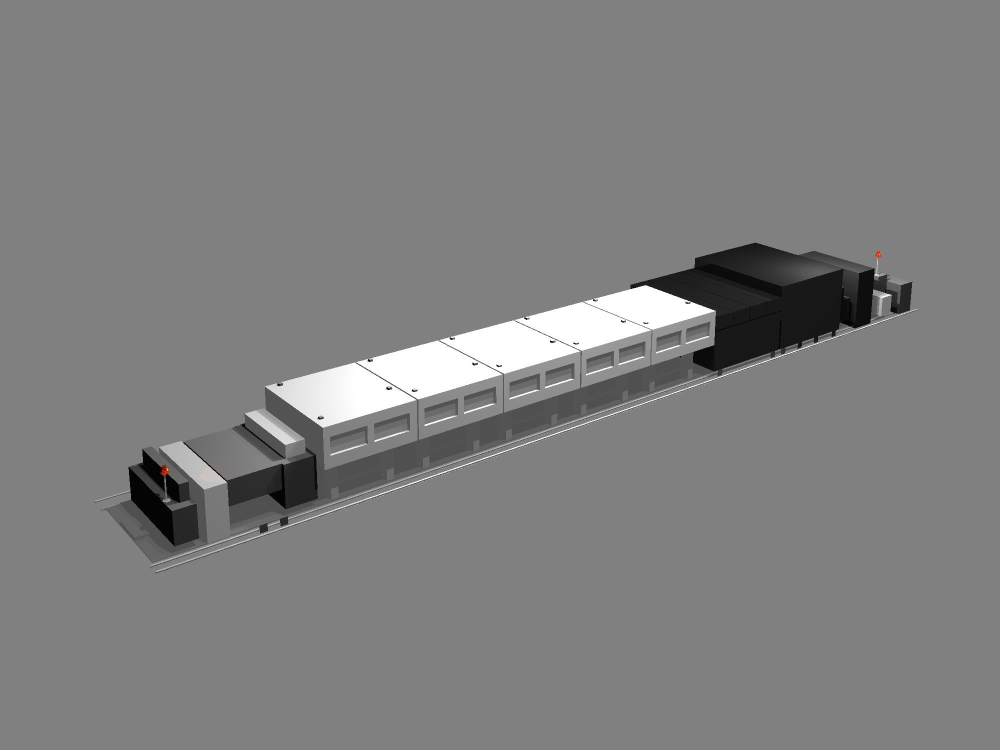 Rendering of the inkjet printing system under development
Ricoh applied its inkjet technology to lithium-ion secondary cells' production, enabling them to come in an almost limitless number of shapes and sizes. A digital inkjet system prints cell material only onto the area required. This allows secondary cells to be produced for many different applications in any shape or size and, at the same time, minimizes any wastage.
The components of electrodes (anodes and cathodes) and separators for lithium-ion secondary cells are incorporated into printable inks. Digital inkjet technology is then used to print them in layers allowing secondary cells to be produced to the desired shape.
So far, Ricoh's R&D Department has been working on initial materials prototypes and printing equipment for secondary cells. Currently, it is developing a prototype inkjet printing system that can be applied for mass production processes. Ricoh is planning to supply sample materials and conduct prototyping with customers starting in summer 2021. Taking the opportunity of this technical exhibition, Ricoh will be proposing the system to potential lithium-ion battery manufacturing industry customers.
Ricoh aims to realize the technology to print materials for all-solid-state batteries in the future.
Details of the exhibit
Inkjet printing system (image)
Ceramic layer printing technology on battery electrodes
Separator printing technology on battery electrodes
Outline of the exhibition
BATTERY JAPAN 2021—12th International Rechargeable Battery Expo*
Organizer: Reed Exhibitions Japan Ltd.
Dates: March 3 (Wed.) - 5 (Fri.), 2021 10:00 - 18:00 (17:00 on Friday)
Place: Tokyo Big Sight (South Exhibition Hall) and online**
* The show will be held in accordance with the guidelines of the government, municipalities, and the exhibition industry association. As a result, the number of staff members in Ricoh's booth will be limited and may not provide sufficient support in some cases. Thank you for your understanding.
** If you wish to attend the online exhibition, pre-register on the International Rechargeable Battery Expo website is required. https://www.batteryjapan.jp/en-gb.html
Related Links