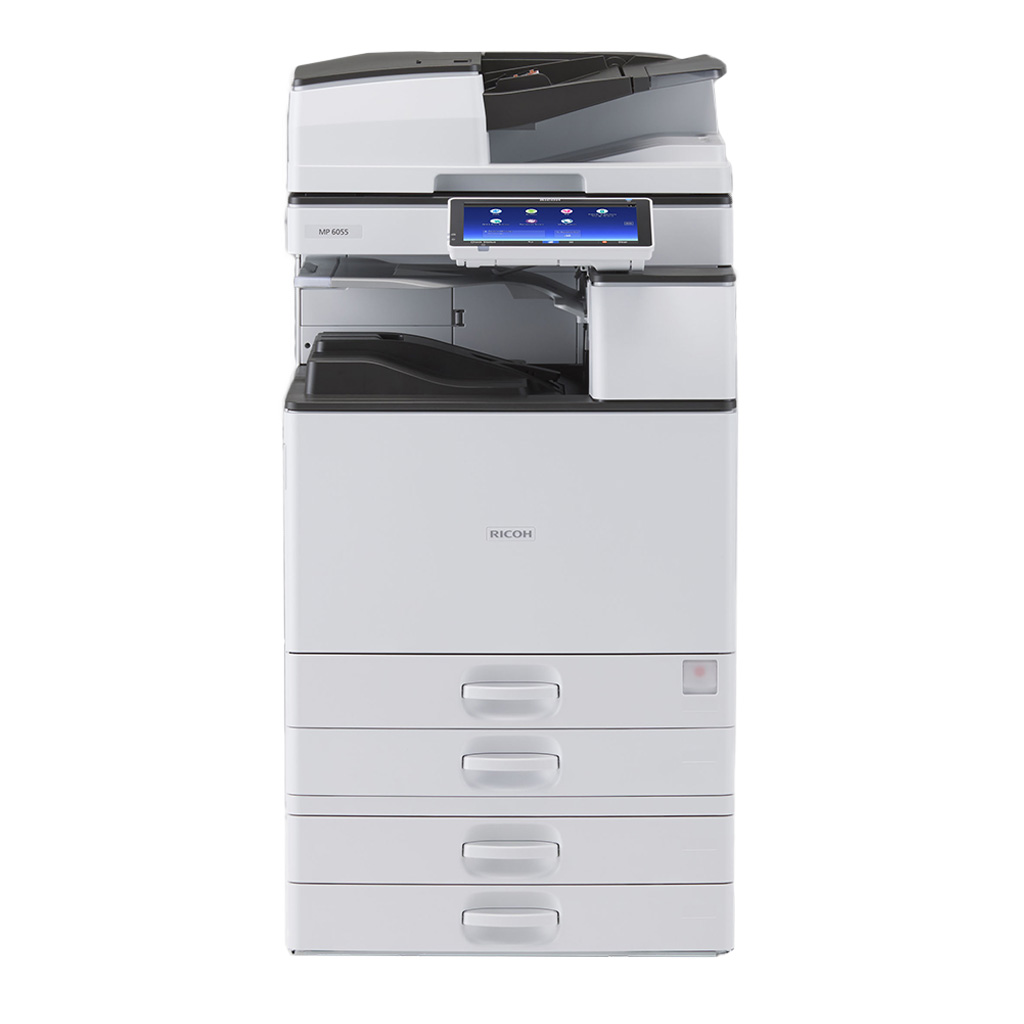 Back
MP 3055SP
A3 black and white MFP
Copy, print, scan, and optional fax
Prints up to 30 ppm
1,200 x 1,200 dpi
1.1 kWh TEC
Reduce your footprint
Automatic double sided printing reduces paper use with little effort but big savings.
Send documents straight from your smartphone to the device, including optional finishing like collating and stapling. The MP 3055SP offers fast print speeds with added functions for better office collaboration.
Best in class
Low Typical Energy Consumption (TEC) values, Energy Star certified.
Keep it simple
Customisable operation offers easy access to frequent settings.
Professional finish
Enhance capacity with add ons include folding, staple and stapleless finishing and increased paper capacity.
Inbuilt security
DataOverwriteSecurity System, encryption and user authentication help protect data.
High quality, low cost
Print on a wide range of media to create finished reports, postcards, customer mailers with high resolution and a range of finishing options. Scan at 80 impressions per minute to get big jobs done fast, and then send it straight to email or folder. The touchscreen adds simplicity to complex jobs, where you can download apps for added workflows.
Save time with shortcuts
The Smart Operation Panel on the MP 3055SP is an inbuilt time saver. As well as being a web browser where you can find and print information, you can download apps like the Conference Concierge to create supporting materials for your next big event. ID Card Scan and Copy app scans two sided paper files onto one side of a sheet of paper. Watch how-to- videos for fast tutorials when you get stuck on a job or need troubleshooting. The Ricoh Smart Device Connector app delivers print, copy, scan and fax access from your mobile device.
Download brochure