Blogs – A Smarter and More Robust DMS: The Key to a Sustainable Digital Transformation for 2022
Digital transformation has been a constant buzzword for organizations ever since the onset of the pandemic in 2020. More than two years into the pandemic, it's about time that companies think about implementing sustainable digital transformation strategies for 2022.
At this point, organizations have fully recognized the importance of digital strategies and how it can have long-term impacts on business continuity amidst global uncertainties and disruptions.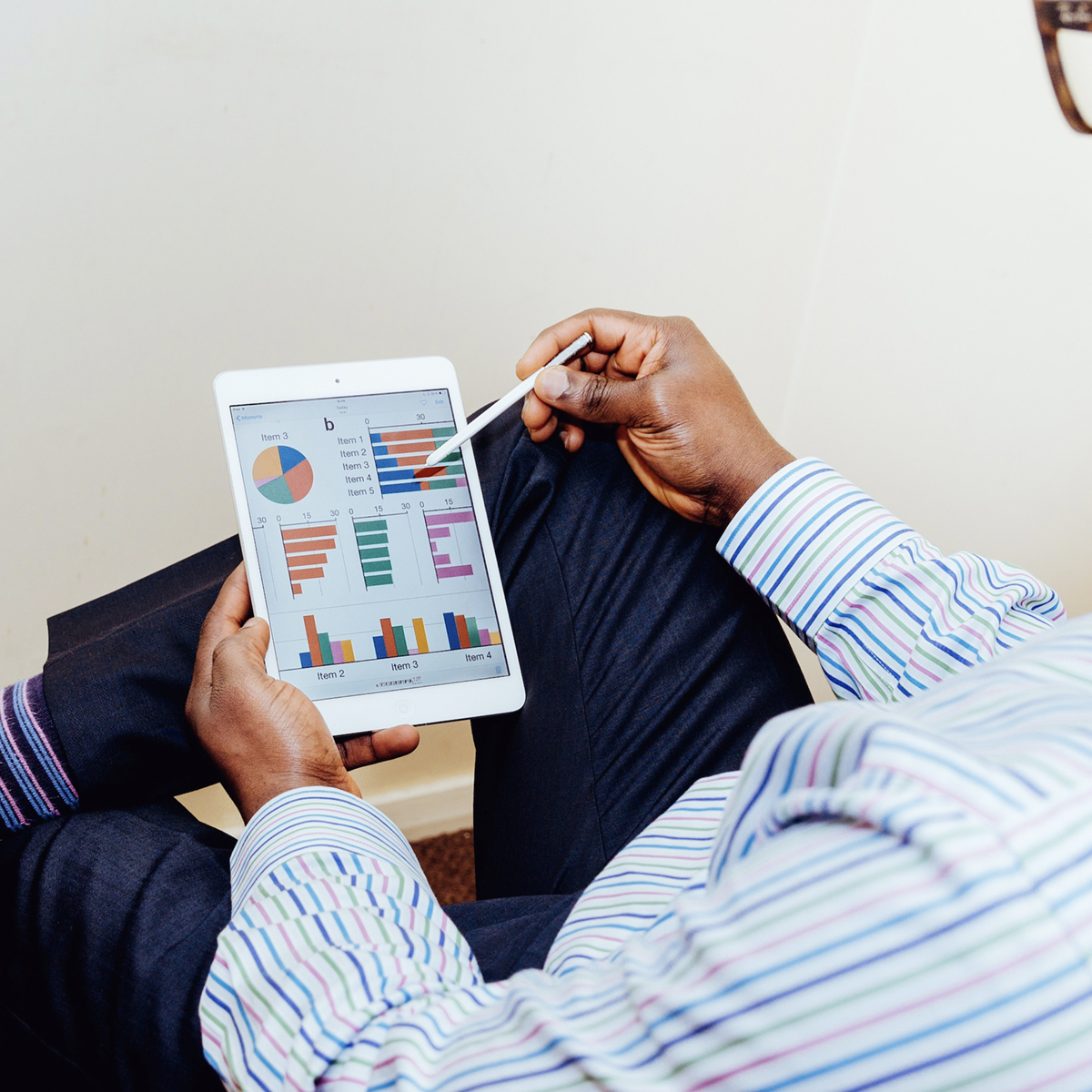 Photo by @Adeolu Eletu
Digital transformation is an umbrella term that gives companies the creative freedom to rethink their business processes to streamline operations and maximize efficiency amidst disruptions and uncertainty.
Depending on their unique business goals, it varies company by company and sometimes department by department.
Changes to Document Management Amidst the Pandemic
For organizations that digitized processes during the COVID-19 pandemic, digital workflow, including working with electronic documents, was no longer an aspiration for the near future; it served as the primary method of doing business.
Organizations had to quickly pivot and adjust to the new business environment amidst the global pandemic and the government-imposed lockdowns. They had to learn how to continue to do business when many existing processes depended on an in-person staff in an office setup.
Those who were not used to working remotely before the lockdown discovered various flaws in remote content collaboration. This led organizations to hastily deploy a DMS that addressed immediate document management and content collaboration needs rather than assessing its long-term benefits.
While this may not be the ideal choice, many organizations prefer these hastily deployed services instead of relying on traditional emails to manage documents for the remote workforce. Even if it wasn't the best fit for the organization, any document management service with remote capabilities could greatly help meet the immediate needs of the company and its employees.
The Hybrid Workforce of 2022: How a Smart DMS Solution Benefits Hybrid Work?
With the looming threat of new variants and rising cases of COVID-19 worldwide, hybrid work environments are here to stay, and it's set to become the norm in 2022.
As a result, many organizations still benefit from improved, remote document management due to the pandemic. However, document management in hybrid work has greater finality, as the new normal will be a hybrid of remote and in-person workforces.
Organizations must assess the benefits of smarter and more efficient document management strategies in hybrid work environments and document management solutions that best meet their needs.
RICOH's DMS allows organizations to refine the way they handle office documents. It can create customizable solutions tailored to meet the needs of the organization. It has a system that fits the existing IT ecosystem of an organization with zero compromises on features, capabilities, and user experience.
Here's how RICOH's smart DMS can help the hybrid workforce:
Digital Workflow Management
RICOH provides a fully digital document management solution that enables mobile and remote content collaboration regardless of the location. For organizations to fully embrace digital transformation, a smart DMS puts an end to handling paper and file clutter. It delivers a centralized archiving system for easy indexing.
Discussions and approval processes can take place in the same document to expand collaboration among remote employees. With RICOH's DMS, organizations can remove email from approval workflows. Employees can be freed from endless email trails when soliciting feedback and see the status of approval requests at a glance.
Organizations have realized the need for smarter solutions in document management systems to minimize response times for enhanced business continuity. RICOH's DMS enables users to share, comment, and approve documents anywhere. Employees can work around the clock, while on the go, or from a home office.
A reliable DMS like RICOH ensures that all files are easily discoverable to increase productivity and reduce time spent searching specific documents. RICOH's DMS has handy tools that update automatically for immediate information retrieval. Employees can simply search any keyword, date, or subject to find what they're looking for.
Office documents contain valuable information for the organization. Organizations need a robust DMS like RICOH to reinforce information security for official documents. It can also prevent arbitrary document deletion, including business-critical data loss from threats like viruses, malware, theft, fire, or other natural disasters.
Steps to Prepare the Organization for a Sustainable and Smarter Digital Transformation Process
Document digitization has become an integral part of the adoption of hybrid working arrangements. In fact, McKinsey and Company noted that 85% of global businesses had accelerated their digitization processes for employee collaboration like file sharing and video conferencing in 2020.
Digitizing documents are one of the first steps for a full digital transformation in the organization. Organizations need to consider both the immediate and long-term requirements of the business. To enable both the short and long-term digital transformation process, these steps need to be taken into consideration:
Step 1: Equip the organization with smarter solutions
Organized information and digitized documents that are readily available to employees are the keys to a successful digital transformation. RICOH's smart DMS solutions will keep the organization future-proof with mobile and remote collaboration whether employees are in the office, on the road, or from the home office. RICOH's DMS provides smart document control solutions that will help employees fully utilize the convenience of a hybrid working model by combining services in the cloud with local on-premises software.
Step 2: Connect your employees.
Once the DMS is deployed in the organization, employees can seamlessly work faster from anywhere, securely, with efficient task assignments and automatic notifications, so you don't forget a due date. Organizations can easily add employees as users and start working productively as a team on RICOH's DMS immediately in just two to three days.
Step 3: Optimize the entire process.
Some barriers and bottlenecks may appear in a hybrid work environment. When the organization has identified the barriers where improvements are needed, organizations can now implement new processes to streamline the hybrid workplace with RICOH's DMS. Once they get comfortable with the digital workflows, companies can now expand and customize their applications to best suit the team's workflows.
Pitfalls and Risks to Implementing DMS Systems
At this point, only a few organizations would prefer to maintain the status quo and miss the chance to integrate digital transformation processes such as a DMS in their workflows. While the clamor for digitization has been going on for the past two years, organizations still need to be wary of deploying a DMS with no specific strategies to suit the organization's system requirements. Here are some of the risks and pitfalls when it comes to deploying a DMS haphazardly:
Being unprepared may include several factors such as deficiencies in employee training, lack of legacy system integrations, and failure to accommodate compliance needs. Before anything else, organizations need to ensure that the DMS they will be deploying is secure, reliable, and trustworthy. Organizations need to do their due diligence and find the right DMS provider that will suit their needs.
Installing free versions and running out of space
While free versions of a DMS may be a suitable short-term solution, it can lead to many inconveniences down the line for employees. Running out of storage space at a critical time when every employee is working can lead to total work disruptions where employees will have frantic attempts to think of other workarounds.
Organizations need to ensure that file storage is archived permanently (or as long as necessary) by the DMS provider. Companies that are regularly audited often need to keep documents on file for a longer period after they are published.
RICOH's smart document control helps organizations create a next-level DMS solution for secure and more intelligent document archiving.
Its ready-to-use solution allows you to move to paperless processes based on the cloud quickly. Organizations can add colleagues as users and start working productively as a team with the solution - right away, within just 2 to 3 days.
Once you get comfortable with the digital workflows, you can easily expand and customize your applications to best suit your organization. Contact us to learn more.