Environmental Communication and Activities

Ricoh Global SDGs Action is a month long event starting on June 1, to encourage Group company employees to think about how to achieve the United Nations Sustainable Development Goals (SDGs) and to take action with a sense of global unity. We aim to accelerate our contributions towards achieving the SDGs and encourage all employees in the Group to think and act, not only by doing eco-actions such as global warming countermeasures toward realizing a zero-carbon society, but also by addressing a broader range of social issues.
We aim to leverage the know-how that we have built up through our Global Eco Action events since 2006, and work together with customers and societies across the globe, as we expand our actions to help achieving the SDGs.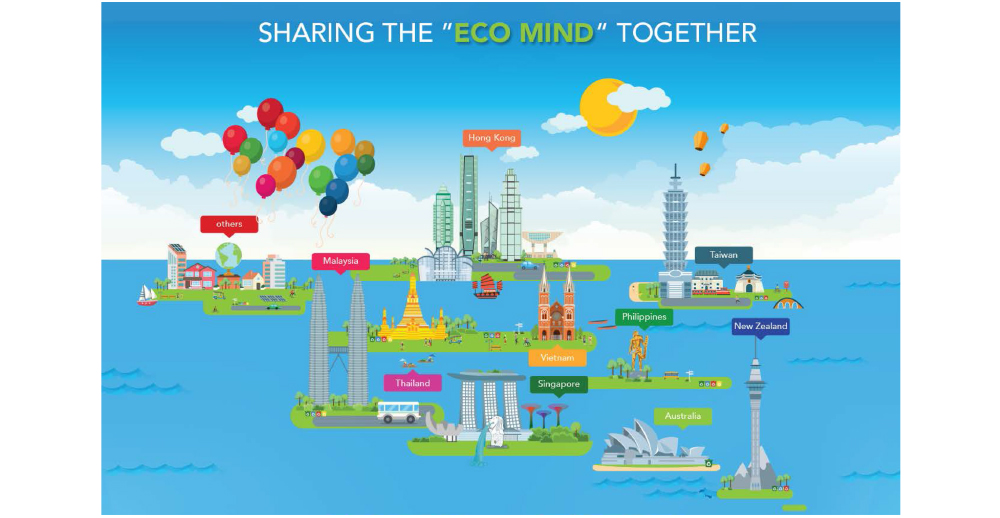 You can play your part by simply committing your pledge at our regional Global SDGs Action website. Companies can also make a difference to the environment, and counter the climate change by inculcating green practices in their office.
Project Art4Home, organized by Ricoh Singapore, was officially launched on 23rd Feb 2019 and made its tour to many public libraries in Singapore. This exhibition features artworks drawn by the children from different homes and fund raised from the project goes to the homes.
Ricoh Singapore participates in Coastal Clean Up initiative annually. Over the years we have the support of various schools in joining us for this great event. Together we aim to collect data on the debris from the shorelines, waterways and beaches that was removed. This information serves to educate the public on marine debris issues and to encourage positive change.
Ricoh Singapore partnered with Zhong Hua Secondary school, Greendales Primary School, Eunos Primary school and Anglican High in NEA's environmental challenge for school. This initiative organized by National Environment Agency encourage schools to work with organisations to co-create solutions to solve local environmental challenges.
Earth Week Carnival was part of the Early Childhood Development Agency (ECDA)'s Start Small Dream Big Initiative. The focus of the event was to inculcate reducing, reusing and recycling to the children from young so that they can learn to care for the Planet Earth. Joining this campaign with the industry partners, Ricoh created learning opportunities with the use of Ricoh's proprietary technology to convey the message of caring for the Earth.